Soccer is the most popular sport worldwide.  Canada is not home to one of the top leagues in the world, but professional soccer has taken huge strides in the country over the past decade.  Toronto FC, CF Montreal, and Vancouver Whitecaps FC are established MLS teams, while the Canadian Premier League, which launched in 2017, brings a high quality professional domestic league to 8 Canadian cities.
Canada has also arrived in international soccer. The Canadian Women's National team won gold at the 2020 Summer Olympics (held in 2021), while the Canadian Men qualified for the 2022 World Cup for the first time since 1986. Canada will also co-host the 2026 World Cup and with the young talent on the Men's team there is potential for a deep run at that tournament.
Soccer is definitely moving in the right direction here in Canada and there are plenty of passionate fans who follow and bet on leagues and competitions from around the world.
This page is meant to provide you with all of the information you need to start betting on soccer from here in Canada. I've outlined our top rated sportsbooks for Canadians, provided examples of the most popular types of soccer match bets and finished up with a simple 3 step guide to help you get your first soccer bet placed online.
Where To Bet On Soccer From Canada
All three of our recommended sportsbooks offer a great betting experience for Canadian bettors and they are probably the three most popular and recognizable betting sites here in Canada.
Check out the reviews of any of the above sportsbooks for an in depth look at the betting options, offers, features, deposit/withdrawal options and customer service of each site.
If you are serious about making a profit betting on soccer then you should really have an account with all three of the above sportsbooks. This allows you to compare odds for each wager to ensure you're getting the best possible return on your bet. Small differences in odds can add up significantly over time, and can often be the difference between winning and losing sports bettors.
Popular Soccer Betting Options
Below I will look at the three most popular types of soccer bets and provide examples of each.
1X2 (Moneyline)
1×2 bets are the most popular soccer wager. They are simply wagering on the full time result of the game. There are three possible outcomes in a soccer match: Team A wins, Team B wins or a Draw. This type of bet is also often referred to as 3-way betting, money line betting or full time betting. Let's look at an example:
Chelsea 1.80
Draw 4.00
Arsenal 4.00
In this example Chelsea is favoured to win this match. A $100 bet on Chelsea would payout $180 ($100 wagered multiplied by the 1.80 odds). Both a draw or an Arsenal win have the same odds in this example. If you bet on either one of these options a $100 wager would pay out $400 ($100 x 4.00).
Double Chance
The double chance bet is a variation on the 1×2 bet where you are essentially betting against 1 of the 3 possibilities to occur. You are betting on 2 of the 3 possibilities in one wager. Here's an example from the same match as above:
Chelsea or Draw 1.25
Draw or Arsenal 2.05
Chelsea or Arsenal 1.25
As you can see these odds are basically just the 1×2 odds expanded over two possible outcomes. When making a Double Chance wager it's always important that you make sure your odds are just as good betting the Double Chance as splitting your initial bet across the two 1×2 wagers.
For example, if you do not think Chelsea will lose you may want to bet on Chelsea or Draw. A $100 bet on the Double Chance would payout $125.
Using the 1×2 odds you would need a $31.25 bet on the Draw at odds of 4.00 to payout $125. Therefore, the remainder of the bet ($68.75) should equal the $125 payout at the odds of 1.80 if the bets are exactly equal. In this example, the $68.75 bet on Chelsea at odds of 1.80 actually only generates a payout of $123.75. Therefore, it is better to bet on the Double Chance in this instance at odds of 1.25 than to split your bet between Chelsea (1.80) and Draw (4.00).
It may seem complicated reading that through, but once you've done the calculations once or twice it will make sense and you can quickly perform this calculation whenever you are considering making a Double Chance bet. **There are times when splitting your bet will be the better option.
Goals Over/Under
The over/under is wagering on the total number of goals that will be scored in the game by both teams. The oddsmaker sets a total number of goals for the match and you can wager on whether you think there will be more or fewer goals than that total. Here's an example from the Chelsea vs Arsenal match:
Over 2.5 (1.70)
Under 2.5 (2.10)
In this example the over/under is set at 2.5. If 3 or more goals are scored then the over bet with odds of 1.70 would payout, while if 2 or fewer goals were scored then the under bet with odds of 2.10 would payout.
How To Place Your First Soccer Wager
Follow this three step guide to learn how to place your first soccer bet online within minutes.
Step 1. Open a Sports Betting Account
First you will have to open an online betting account with one of the top Canadian sportsbooks I've outlined above. For this guide we will use Bet365.com because they offer betting on by far the most soccer leagues and competitions of any sportsbook online.
Click here to visit Bet365.com, select 'Join Now' in the top right corner of the screen and fill out the open account form.
Step 2. Deposit
Next you will need to fund your account to have money to bet on soccer.  Bet365 accepts a wide range of deposit options including Visa, MasterCard, InstaDebit, iDebit, paysafecard and more.
Click the 'Deposit' link in the top right corner of your Bet365 screen and follow the instructions to complete your deposit.
Step 3. Bet On Soccer
You now have money in your account and you're ready to place your bets.
On the 'Sports' section of the Bet365 website select 'Soccer' from the left sidebar. Next you will need to find the competition/league of the match you want to bet on. Bet365 takes bets on a huge number of soccer matches from around the world, so you will need to narrow down your selections by the country of the domestic league or looking for the 'UEFA Competitions', 'International', etc headers.
Once you're on the right page you can select the match you want to bet on to see all of the betting lines available for that match.  Click the bet you want to make, enter your wager amount in the Bet Slip and click 'Place Bet' to confirm your wager.
Recent Soccer Articles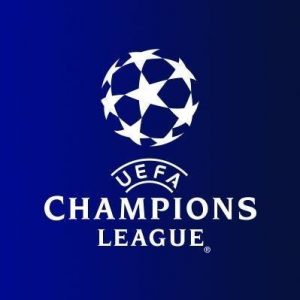 Manchester City defeated Inter Milan in last years Champions League Finals. That victory was Manchester City's 1st Champions League title, and it allowed Man City to finish off their continental...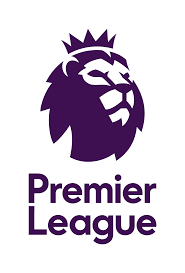 The Premier League is back for it's 32nd season as the top professional soccer league in England! The 23-24 EPL season began on August 11th and will run until May...