Baseball is a big sport for betting in Canada, and with the Blue Jays putting together some solid seasons over the past few years, the hype and interest in baseball betting has increased.
This page will give you all the information you need to start betting on baseball online, right here in Canada.  I've outlined our top sportsbooks for Canadians, as well as given detailed explanations of a few of the most common baseball bets.  I've also provided a step by step guide to get your first baseball bet placed, and at the bottom of the page you can find our recent baseball articles outlining odds and predictions.
Pro Tip: Pick your spots when betting on baseball.  The sheer number of games gives you a ton of opportunities throughout the season to find sharp bets.  Be patient.  Only place your baseball wagers on lines where you see a lot of value.
Where To Bet On Baseball From Canada
These are the best three sportsbooks for Canadians interested in betting on baseball online.  Each of our recommended sportsbooks are dedicated to growing their brand in the Canadian marketplace and offering an overall great experience for their Canadian clients.
Check out any of the reviews listed above for a detailed look at the betting options, offers/promotions, deposit/withdrawal options and customer service for each of the sites.
If you're serious about making a profit betting on sports, like I am, then you should really have an account with all three of these top notch Canadian betting sites.  Baseball betting has significant variance, so being able to compare odds between a few sites and get the best return on each wager is key to being a winning better over the long run!
Different Baseball Betting Options
Below I will look at the three most common baseball bets (money line, run line and totals), breaking down what exactly you are betting on for each type of wager, while providing examples to make it very easy to understand.
Money Line
Money line bets are simply bets on which team is going to win the game straight up.  There's no spread, no props, just straight up, old school wins and losses.
The sportsbook sets odds for each team based on their perceived chance of winning the game.  Your payout is then determined by the odds and the amount of your bet.  Let's look at an example:
NY Mets 2.65
NY Yankees 1.54
In this example the Yankees are the favourites over the Mets, which is why their money line odds are lower.  A $100 bet on the Yankees to win would pay out $154 ($100 wager multiplied by the 1.54 odds), while a $100 bet on the Mets would pay out $265 ($100 x 2.65).
Run Line
Run line betting is basically the same as the spread in other sports, except for the fact that it's always a 1.5 run spread.  Because of this the odds associated with each team will not always be close to 1.91 like it is in football or basketball, but will vary dramatically, similar to the money line odds.  Let's look at an example, continuing with the game above:
NY Mets +1.5 (1.80)
NY Yankees -1.5 (2.05)
As we know from the money line section, the Yankees are the favourites in this game.  Because of this they will be the team that needs to cover the -1.5 run line spread.  The odds associated with the Yankees covering the run line are 2.05.  This means that if the Yankees win the game by 2 or more a $100 wager on the Yankees run line will pay out $205.  On the flip side the Mets need to either win or lose the game by just 1 run in order for a $100 run line wager on the Mets to pay out $180.
Total
If you don't want to bet on a team then perhaps betting the total is for you.  A bet on the total is a bet on the number of runs to be scored in the game by both teams.  The sportsbook will set an over/under number for each game and you can wager on whether there will be more or fewer runs scored in the game than that total.
Over 10 (1.86)
Under 10 (1.95)
The total for the Mets vs Yankees game is set at 10 runs.  The over bet would win and pay out at odds of 1.86 if 11 or more runs are scored in game, while the under bet would win and pay out at odds of 1.95 if 9 or fewer runs were scored.  If 10 runs are scored in the game the bet would be considered a push and your wager would be returned to your account.
Step By Step Guide
Now that you know which sportsbooks we recommend for your baseball wagers and the various bets you can make on each game, it's time to marry those two ideas and start placing your bets.  Follow these three simple steps to start getting your first baseball bets placed within minutes.
Step 1. Join an Online Sportsbook
First you'll need to open a sportsbook account at any of the top Canadian betting sites outlined above.  For this example we will use Bet365.com because they offer upwards of 90 different bets you can make on each MLB game.
Click here to visit Bet365.com.  Then select 'Join Now' on the landing page and fill out the quick registration form.
Step 2. Deposit
Next up you'll need to fund your account.  Bet365 accepts Visa, MasterCard, Interac, iDebit, InstaDebit, and paysafecard deposits from Canadians.
Log into your Bet365 account and click the 'Deposit' link.  Choose your preferred deposit method, enter your deposit amount, and follow the instructions to make your first deposit.
Step 3. Bet On Baseball
You now have a sports betting account and a bankroll with which to wager.  It's time to start placing those baseball bets!
Once on the Bet365 website, select 'Baseball' from the left sidebar.  This will bring up all of the baseball bets you can make at the site.  Select 'Game Lines' under MLB to bring up all of the Major League games that day.
The run line, total and money line odds will be shown for each game that day.  You can also click on the number to the right of the odds to bring up every single bet you can make on that game.
Recent Baseball Articles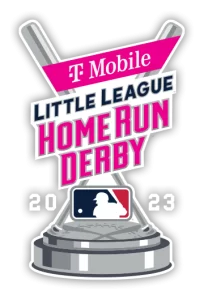 The 2023 MLB Home Run Derby will take place tonight at T-Mobile Park in Seattle, which is the location of the 2023 MLB All-Star Game. The eight entrants will battle...
When the other big Canadian sports die down in the summer months there are still MLB games to bet on every single day. And if the Toronto Blue Jays are...