MMA has become a huge betting sport here in Canada.  The big fights with transcendent stars such as Conor McGregor or Jon Jones have a ton of build up, which allows everyone to become emotionally invested and form their own opinion, which leads to the desire to place a bet.  I've personally seen it.  A fight a high profile fighter that gets a lot of main stream media attention can garner as much betting action as a huge event like the Grey Cup here in Canada.  And in the MMA world big fights seem to happen every few months, so it's easy to see how MMA betting has become so popular.
I wouldn't be surprised if it was one of these big fights getting hyped up in the media that brought you to this page in the first place, and if you fall into that boat you're in the right place. On this page I will give you all of the info you need to start betting on MMA online. I've outlined the 3 best sportsbooks for Canadians, outlined the typical MMA wagers and included a simple 3 step guide that you can follow to place your first bet at an online sportsbook.
Where To Bet On MMA From Canada
These are the three top online sportsbooks for Canadians.  Check out any of the reviews for a full breakdown of the site including a look at the bets offered, bonuses, promotions, deposits/payouts, customer service and more.
All of the above sportsbooks are licensed by iGaming Ontario to operate in the regulated Ontario gaming market, while also operating in the rest of Canada.
Popular MMA Betting Options
The most popular type of MMA bet is simply which fighter is going to come out with the win. I will go over that straight up winner bet below, but I will also include some other bets you can make on MMA fights such as over/under on rounds, and inside the distance props.
Money Line (To Win)
The most basic and by far the most popular type of MMA bet is simply a bet on which competitor wins the fight.  Both fighters will be given odds corresponding with the oddsmakers thoughts on each fighters chances to win the fight.  Here's an example using the UFC heavyweight title fight between Jon Jones and Ciryl Gane:
Jon Jones 1.50
Ciryl Gane 2.55
In this example, Jon Jones is a 2-1 favourite over Ciryl Gane.
In the example above Jones has odds of 1.50 to win the fight, which means a $100 bet on Jones would win $50 if he got the W.  On the flip side a $100 bet on Gane would win $155.  Check out our sports betting odds page if you have trouble understanding the odds.
If the fight ends in a draw your bet would be refunded. **Unless a draw is one of the betting options. In the example above, it is not.
Over/Under (Total Rounds)
The vast majority of MMA bets are wagered on a fighter to win, but there are several prop bets you can make as well. One of the more popular props is an over/under of the total rounds in the fight. This is usually set at 2.5 rounds in a 3 round fight and 4.5 rounds in a 5 round fight, and you can bet on whether the fight will end prior to the over/under total, or last longer. If the fight has a good chance of an early finish then you may see the round totals change to 1.5 in a 3 round fight, and they can be set anywhere from 1.5 to 4.5 in a 5 round fight.
Continuing with the example above, here's a look at the rounds over/under for the Jones vs Gane fight:
Over 4.5 rounds (1.80)
Under 4.5 rounds (2.00)
Neither Jon Jones or Ciryl Gane are really thought of as finishers, so the total for their title fight is set at 4.5 rounds, and the oddsmaker has set odds of 1.80 that it goes over that total, which means the perception is that this fight has a good chance of going to a decision.
If this fight ends anytime before 2 minutes and 30 seconds into round 5, then a bet on the under would win, while if it goes to a decision or there is a late finish with less than 2 minutes and 30 seconds remaining in the fight then the over would win.
Method Of Victory (Inside The Distance)
You can also wager on how a fight will end.  Here's the example from the Jones vs Gane fight.  I've taken these odds from SportsInteraction.com.
Jones by KO, TKO or DQ 4.50
Jones by Submission 7.80
Jones by Decision 2.95
Gane by KO, TKO or DQ 6.45
Gane by Submission 16.00
Gane by Decision 4.15
Draw 53.00
As you can see the most likely outcome in this case is Jon Jones by Decision at odds of just 2.95.
You can also often find 'Inside Distance' odds which would combine the knockout and submission, so the fighter would simply have to finish the fight.
Pro Tip: I personally like betting the method of victory the most in MMA fights. If you really break down a fighters path to victory you can get a much better return betting the method of victory props than a straight up win.
Three Step Guide To Start Betting On MMA
Follow this simple three step guide to place your first MMA bet.
Step #1. Open a Sports Betting Account
First you will have to open an account at one of the three sportsbooks I outlined above.  For this 3 step guide, I will be using Sports Interaction as the sportsbook to sign up at.  I feel they offer the best UFC betting options of the top Canadian sportsbooks.
Click here to visit SportsInteraction.com.  Select 'Open Account' on the landing page and complete the sign up form to open your account.
Step #2. Make A Deposit
Next you will need to deposit.  Sports Interaction offers a wide range of deposit options to Canadians including Interac, Visa, MasterCard, iDebit, and paysafecard.
After logging into your SIA account click the 'Deposit' button.  Select one of the deposit options, enter your deposit amount, and follow the instructions for your deposit method to fund your account.
Step #3. Place Your MMA Bets
It's time to place your bets!  Once on the SIA website select 'Sports' from the top navigation bar and 'MMA' -> 'Mixed Martial Arts' from the left sidebar. This will bring up the winner odds for all upcoming MMA fights.
Select the fight header to see the full list of betting lines for an individual fight.
Select the odds of the bet you want to make and enter your risk amount on the Bet Card. Click 'Place Bet' to lock in the wager.
Ready to bet?  Click here to visit SportsInteraction.com
Recent MMA Articles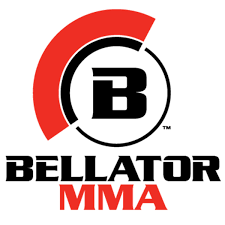 Bellator is considered by most to be the #2 MMA Promotion in the world, second to only the UFC. They've signed several elite and well known MMA athletes over the...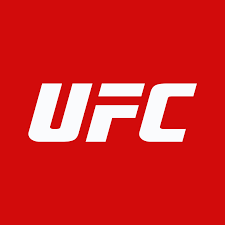 The UFC is the preeminent MMA promotion in the world. The UFC brand has become synonymous with professional MMA and I would bet that a lot of casual MMA fans...