The Canadian Men's team featuring Felix Auger-Aliassime, Denis Shapovalov and Vasek Pospisil won the 2022 Davis Cup. Canada is now considered a top nation in both Men's and Women's professional tennis, with top Canadian women Bianca Andreescu and Leylah Annie Fernandez also having quality results at major tournaments in recent years.
The success and popularity of Canadian tennis has resulted in more people wanting to bet on tennis online from here in Canada. On this page I will outline the best betting sites for Canadians, explain the most popular types of tennis bets, and also provide a three step guide explaining how to place your first tennis wager.
Pro Tip: Sportsbooks have varying rules when it comes to tennis betting specifically. At some sportsbooks a tennis bet stands after one ball is served, while others require the entire match to finish without either player retiring, and others still need at least one or two sets to be completed for the bet to stand. It's very important that you understand the tennis betting rules at your sportsbook to avoid disappointment and to make your plays accordingly.
Where To Bet On Tennis From Canada
These are the three best sportsbooks for Canadians wanting to bet on tennis. Each of our recommended sites have the same tennis rules. The bet is void if either player retires before the match is completed.
Pro Tip: Know the tennis betting rules and use them to your advantage. For example, place a bet on possibly injured players at a sportsbook that voids the bet if either player retires. If the injured player falls behind he will likely retire and your bet on him will be void. If he has success he will likely tough it out and your wager will win.
Different Tennis Betting Options
Below I'll break down the most common tennis wager (which player wins the match), and also touch on set betting, which has become another popular wager for bettors who want to increase their potential return.
To Win Match (Money Line)
This is the most straight forward type of tennis bet. You're simply wagering on which player (or duo in doubles) will win the match.
The sportsbook will set odds for each player depending on their perceived chances of getting the win, and your payout is then deteremined by multiplying your wager amount by the players decimal odds. Here's an example:
Stefanos Tsitsipas 1.40
Karen Khachanov 3.00
In this example, Stefanos Tsitsipas is the favourite over Karen Khachanov. The payout for a bet on Tsitsipas would be calculated by multiplying the wager amount by his odds of 1.40. So a $100 bet on Tsitsipas would pay out $140 ($40 in winnings) if he got the win. On the flip side a $100 wager on Khachanov would pay out $300 ($200 winnings) if he pulled off the upset.
Set Betting
With set betting you are wagering on the correct score of sets in the match. In a regular match there would be four options: player A 2-0, player A 2-1, player B 2-0 and player B 2-1. In a men's grand slam match the options increase quite a bit because they are best of 5 matches.
Here's the set betting odds from that Tsitispas vs Khachanov Australian Open match we looked at above:
Stefanos Tsitsipas 3-0 (3.25)
Stefanos Tsitsipas 3-1 (3.75)
Stefanos Tsitsipas 3-2 (5.50)
Karen Khachanov 3-0 (10.00)
Karen Khachanov 3-1 (7.00)
Karen Khachanov 3-2 (7.00)
The most likely outcome seems to be Tsitispas to win the match 3 sets to 0, at odds of 3.25. So a $100 wager on Tsitsipas to win the match in straight sets would pay out $325.
The least likely result is that Khachanov wins the match in straight sets. If you think Khachanov could bring his A-game and cruise to victory then you could get a nice return with a $100 wager on that outcome paying out $1000.
Bet365.com has a variety of other bets you can make on each match including first set winner, whether there will be a tie break in the match, games won spreads, games totals and more. They are all fairly self explanatory, but if you have any questions don't hesitate to email us.
I might sound like a broken record by now, but make sure you know the tennis betting rules at the sportsbook you are using! They may vary between bet types as well, so take the time to read them.
3 Step Guide To Placing Your First Tennis Bet
If you're new to betting online and want to place a bet on an upcoming tennis match, follow these three simple steps to get your first tennis bet placed online in just a few minutes.
Step 1. Open an Online Betting Account
First you'll have to open an account with an online sportsbook. Any of the three betting sites we recommended above would do, but for this guide we will use Bet365.com because they have the widest variety of tennis betting lines in the entire industry. Bet365 provides lines for every ATP, WTA, Challenger and ITF tournament throughout the year, as well as any international matches. If there's a professional tennis match taking place anywhere in the world, chances are you can bet on it at Bet365.
Click here to visit Bet365.com. Then click 'Join Now' in the top right corner of the screen and complete the registration form.
Step 2. Deposit
Next it's time to fund your account. Bet365 accepts deposits in the form of Visa, MasterCard, Interac, iDebit, paysafecard, Apple Pay and more.
Log into your Bet365 account and click the 'Deposit' link. Select one of the deposit options, enter your deposit amount, and follow the instructions to fund your account.
Step 3. Place Your Tennis Bets
You now have a sportsbook account and some dollars to bet, so it's time to place your first tennis wagers.
Once on the Bet365 website select 'Tennis' from the left sidebar (you may need to scroll down). On the following page select the tournament that you wish to see the match odds for. This will bring up all of the current and following days matches and their subsequent odds.
The money line (to win the match) odds are shown for each match. To find the set betting and other different types of wagers for the match simply click on the players names to bring up all of the bets available for the match.
Recent Tennis Articles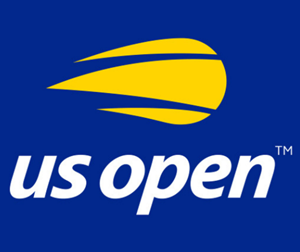 The 2023 US Open gets underway this week at Flushing Meadows in New York. Novak Djokovic and Carlos Alcaraz are the two favourites on the Men's side, with Alcaraz the...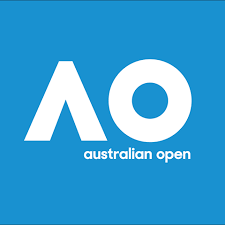 The tennis season really gets underway each year with the Australian Open. The first Grand Slam of the season comes at the players quickly, with most only having one (or...